ORDER®  Clexia® SMT stencil cleaning wiper rolls
Specifications
Style :                     Roll
Color :                     White
Dimensions :           available
Sold as :                 50 roll per box or Customized
Composition :         50 % viscose / 50 % polyester
Customized size is available
Customized Various Sizes Mesh spunlace non woven fabric for SMT undertencil cleaning wiper rolls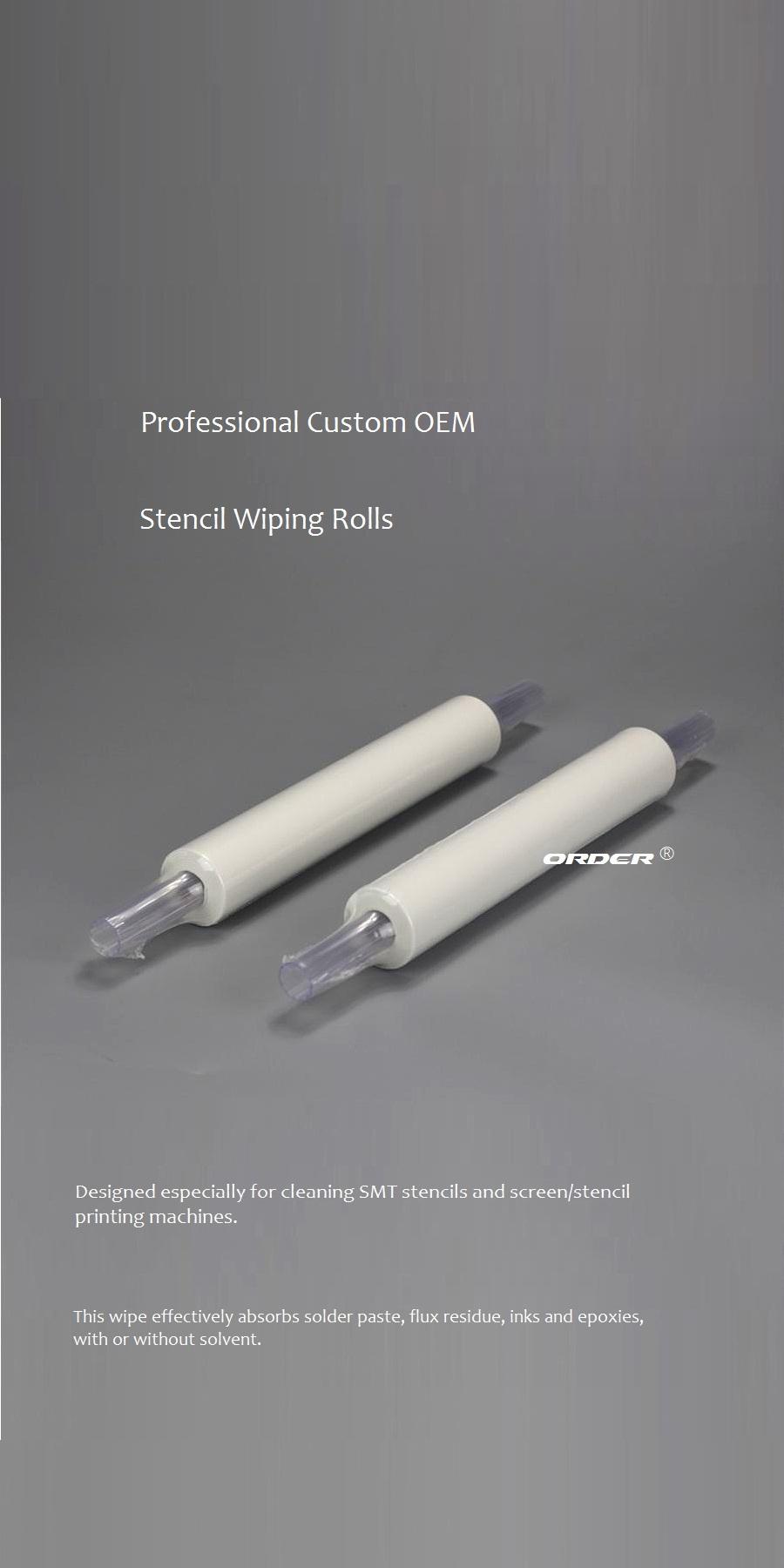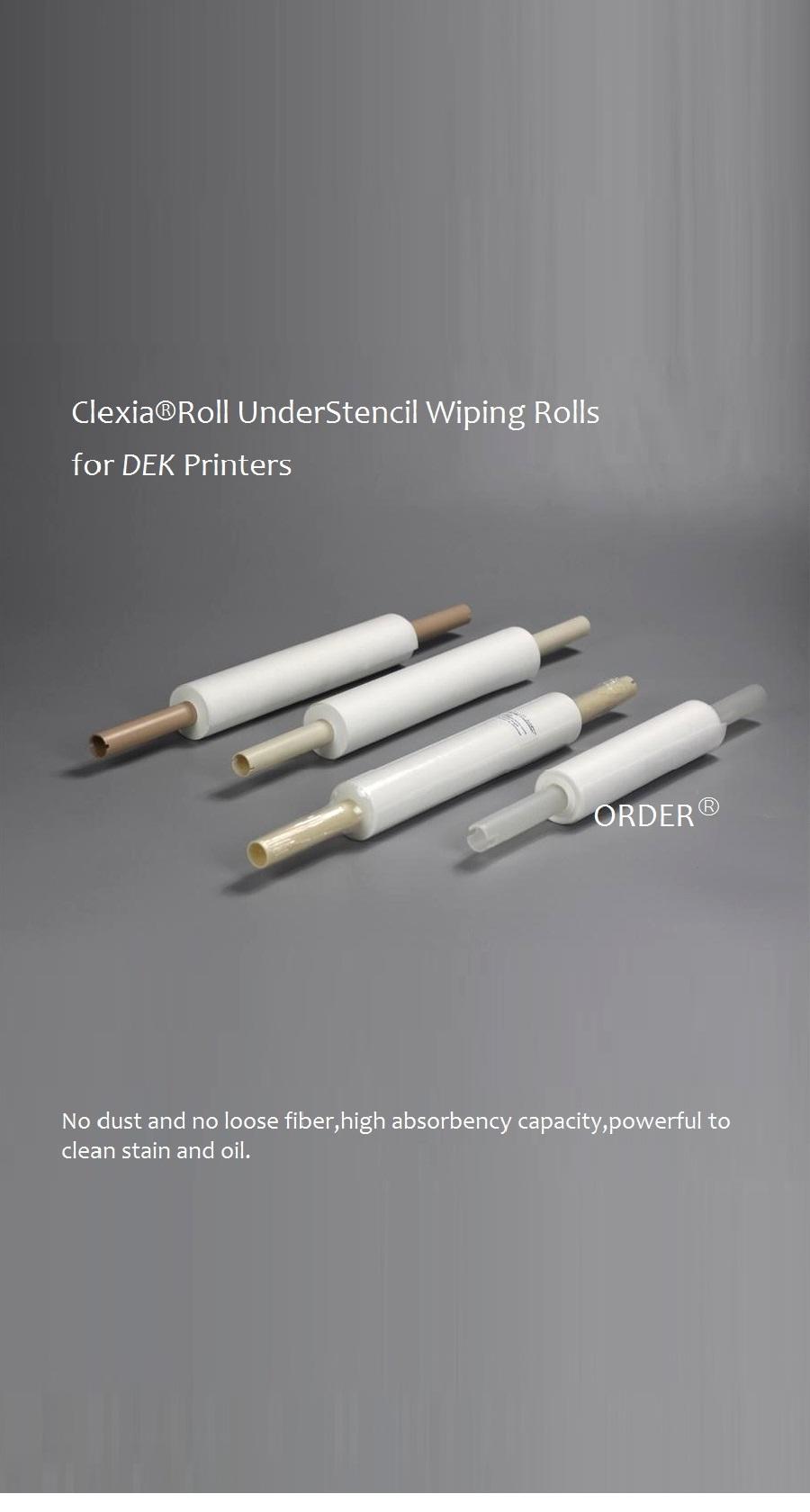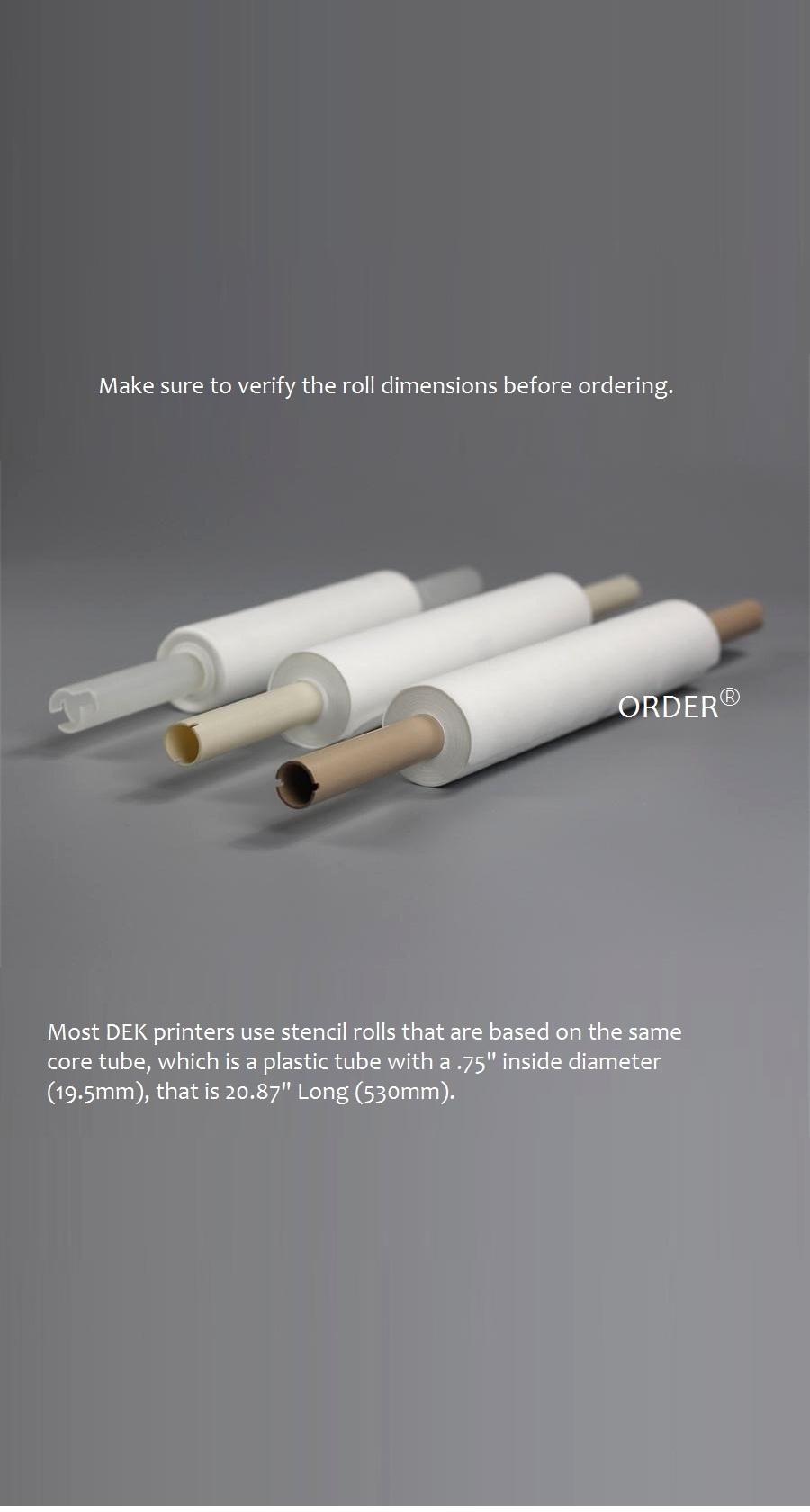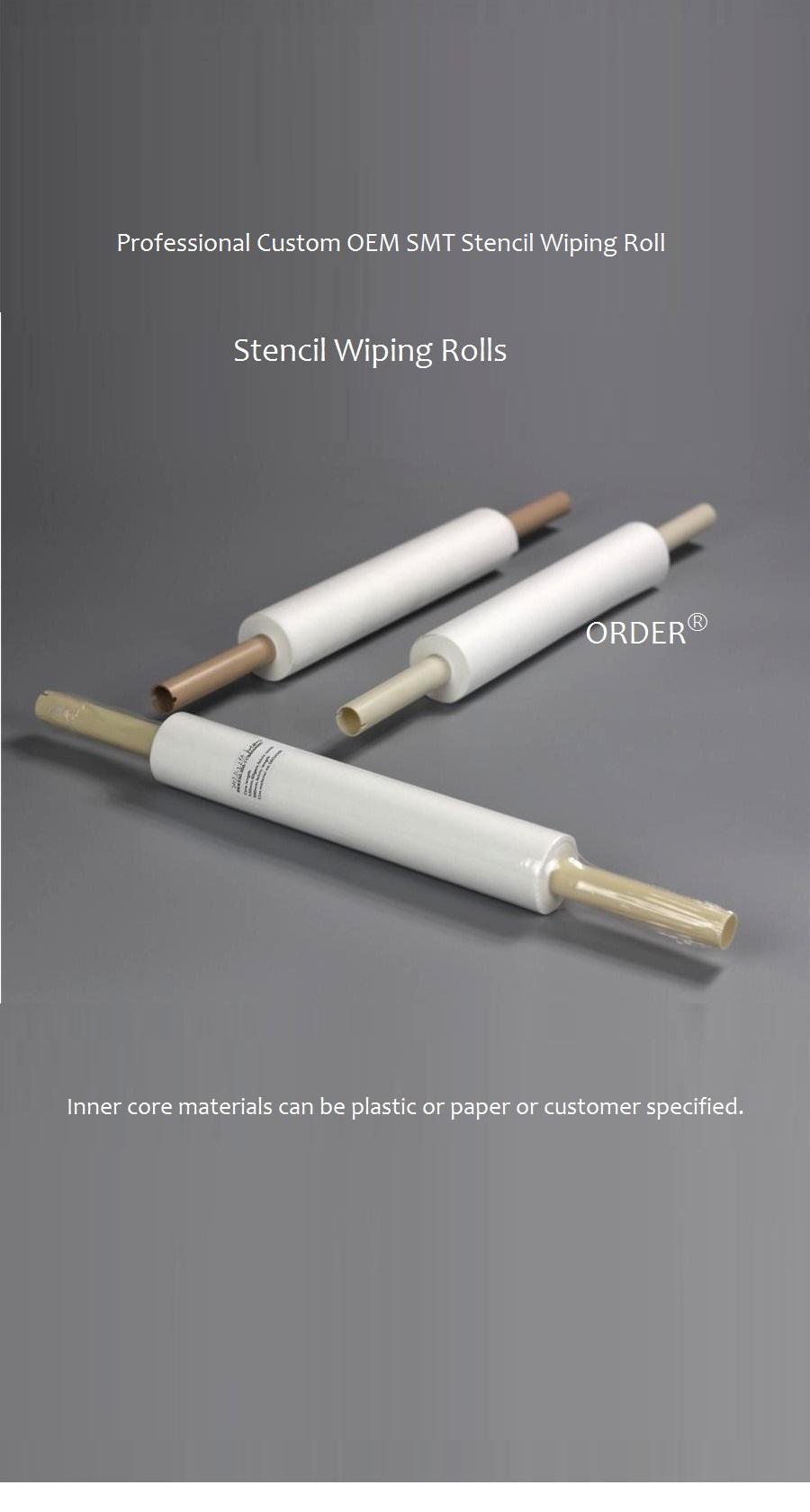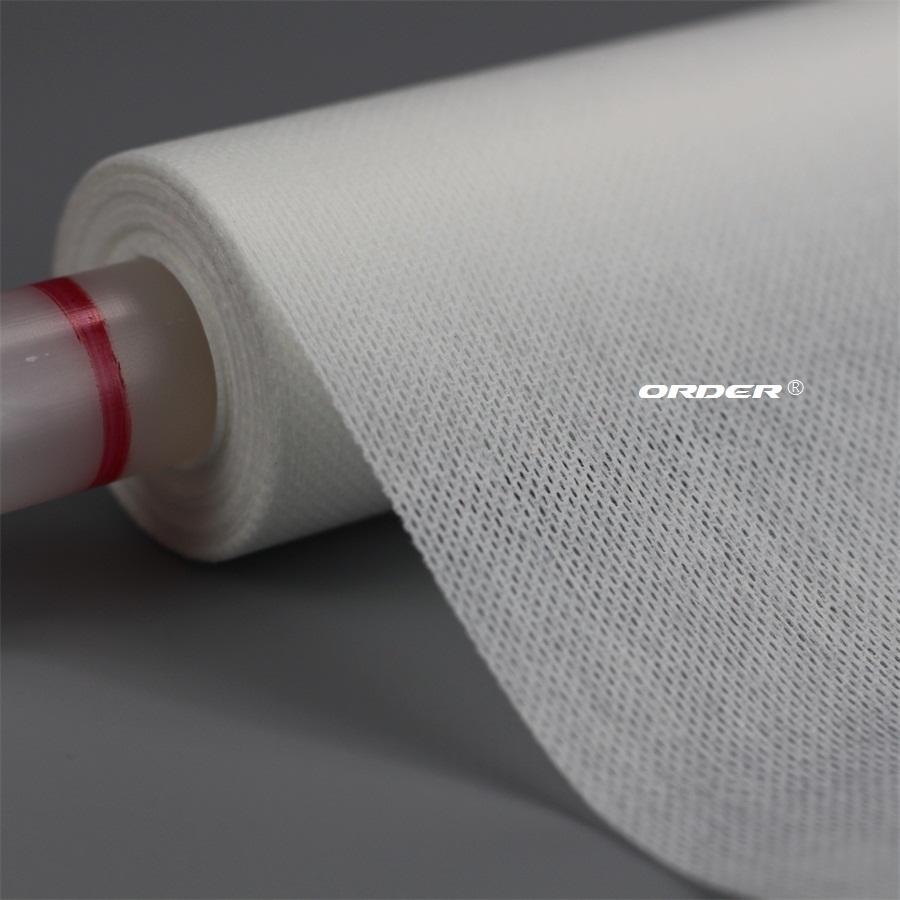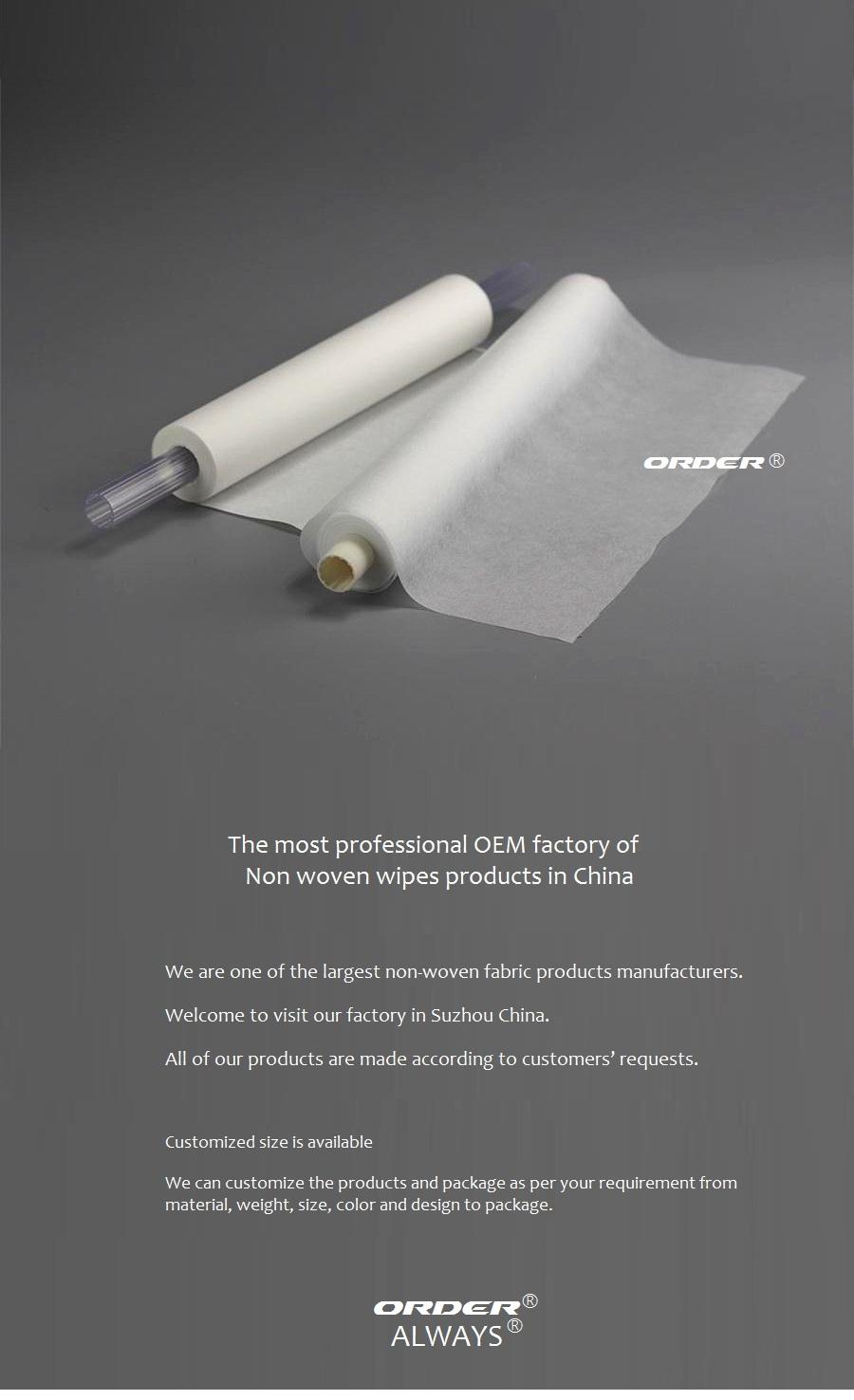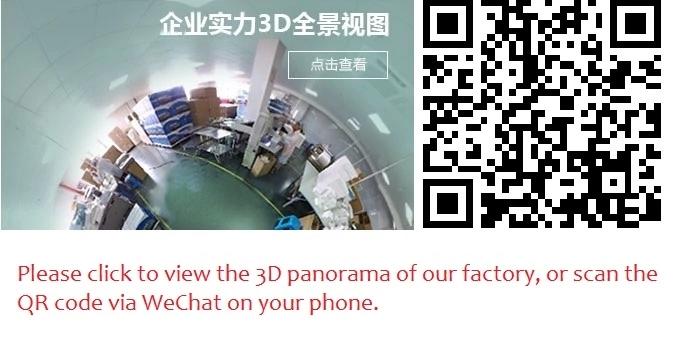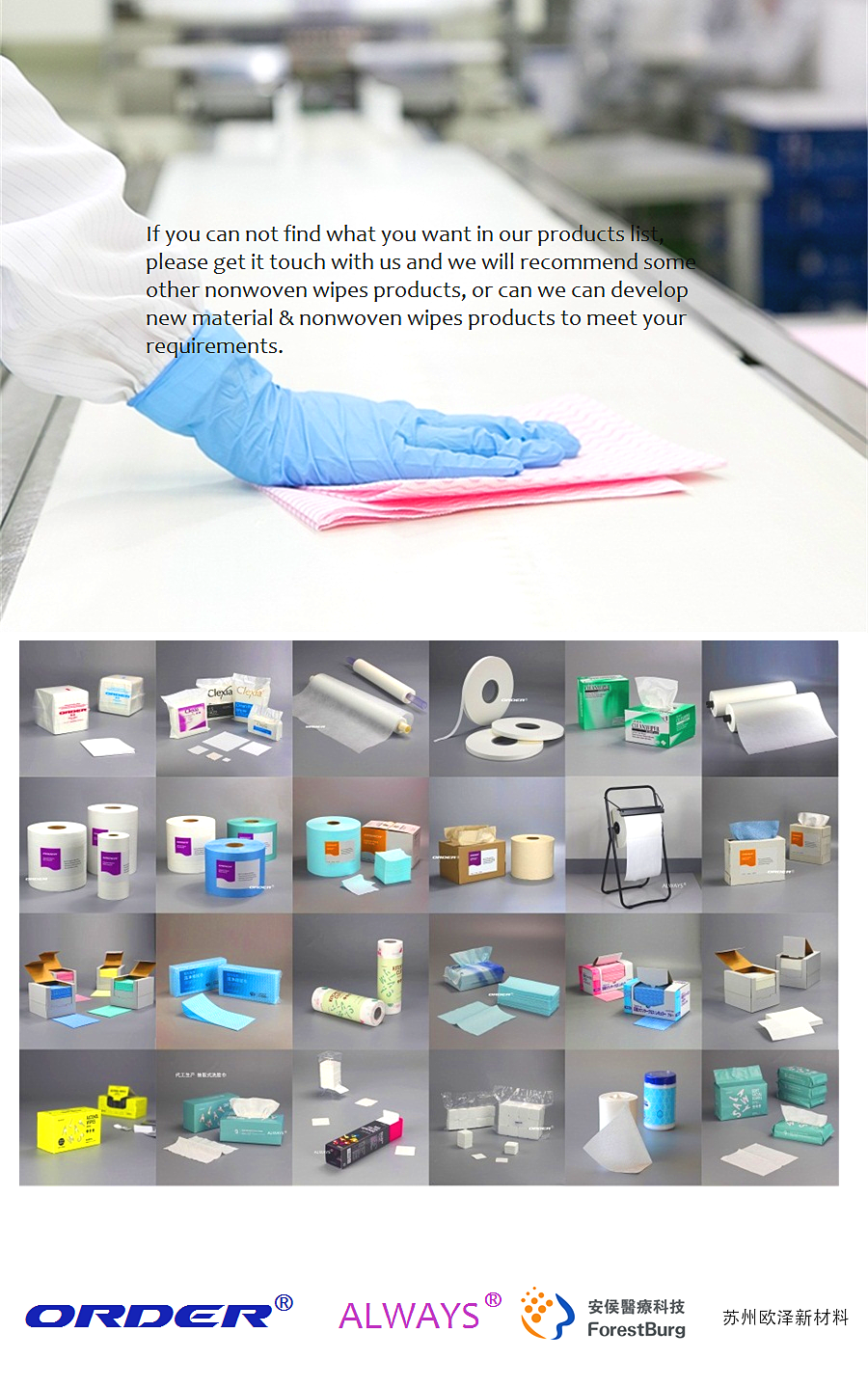 Suitable for different brands of SMT Stencil Printer
| | | |
| --- | --- | --- |
| Application Machine Type | SMT Stencil Roller Wipes  Spec.(mm x m) | Paper tube/Plastic tube Core(mm) |
| MPM | 300x10 | 19.5x455 |
| MPM | 443x10 | 19.5x455 |
| MPM | 600x10 | 19.5x615 |
| DEK | 300x10 | 19.5x530 |
| DEK | 300x10 | 19.5x530 |
| DEK | 350x10 | 19.5x530 |
| DEK | 500x10 | 19.5x530 |
| DEK | 700x10 | 19.5x880 |
| KME | 350x30 | 38x350 |
| FUJI | 400x11 | 25x400 |
| FUJI | 500x11 | 25x400 |
| YAMAHA | 410x30 | 25.5x420 |
| EKRA | 450x8 | 13.5x450 |
| SAMSUNG | 400x7 | 20x460 |
SMT Stencil wipe Roll, disposable wipes roll, cleanroom wipe roll.
Product Characteristics:
With the latest non-woven technology made of 55% cellulose and 45% polyester, polyester/rayon.PP. composite non-woven fabrics, roll design, strong tensile strength, dirt-free, lowest scraps, high absorbency.
Good for cleaning stain.
Customized size, non-woven and polyester materials are available.

Application

SMT line, semiconductor production, optical products, PCB production, automotive, mobile phone production, medical equipment.
We can provide anti-static roll wipes and anti-static package roll wipes.
Feature:
1, High capacity of liquid and ink absorbent . absorbency is 5.5 times than its weight in liquid,  
2, Higher dry and wet breaking strength , low dry and wet elongation ,dry and wet strength is 20% higher than rival.
3, Low lint release,no scratching
4, Excellent abrasion resistance,mechanical stability , solvent resistantchemical resistant
1. High absorbent and exceptional low lint levels.
2. Remove the excess paste, adhesive and solvents that can ruin any PCBs.
3. High strength,even in wet.
4. Cut down-time and keep screen priinters effectively and efficiently.
5. Roll can be custom made to suit your exact requirement.
6. Lint free for screen/stencil cleaning .
 We use first quality materials for every roll, with Class 100 Clean room fabrics, ESD safe static dissipative shrink film, and lithographical lined core tubes.  

 We offer SMT cleaning solutions including high quality and innovative Understencil Wiping Rolls for DEK, MPM, EKRA, Panasonic, and other PCB Printers. These stencil wiping rolls efficiently remove solder paste and clean the underside of stencils used to print circuit boards.
ORDER* manufactures all of our ORDER® stencil rolls right in our Suzhou production facility, offering the widest selection of rolls with the fastest available delivery. We can usually ship orders from stock or within 24 hours, even for custom stencil rolls!
Contact Us For Pricing