Style : Jumbo Roll
Color : Green
Dimensions : 35cm L x 30cm W
Sold as :   500 wipes per dispenser
Composition :     70 % woodpulp / 30 % polypropylene
Customized size is available
Description
ORDER®  Spunlace technology gives PX-3035 Cloths extra strength and bulk for heavy-duty tasks; high-quality construction reduces waste
Rreusable Spunlace Nonwoven Household Wipes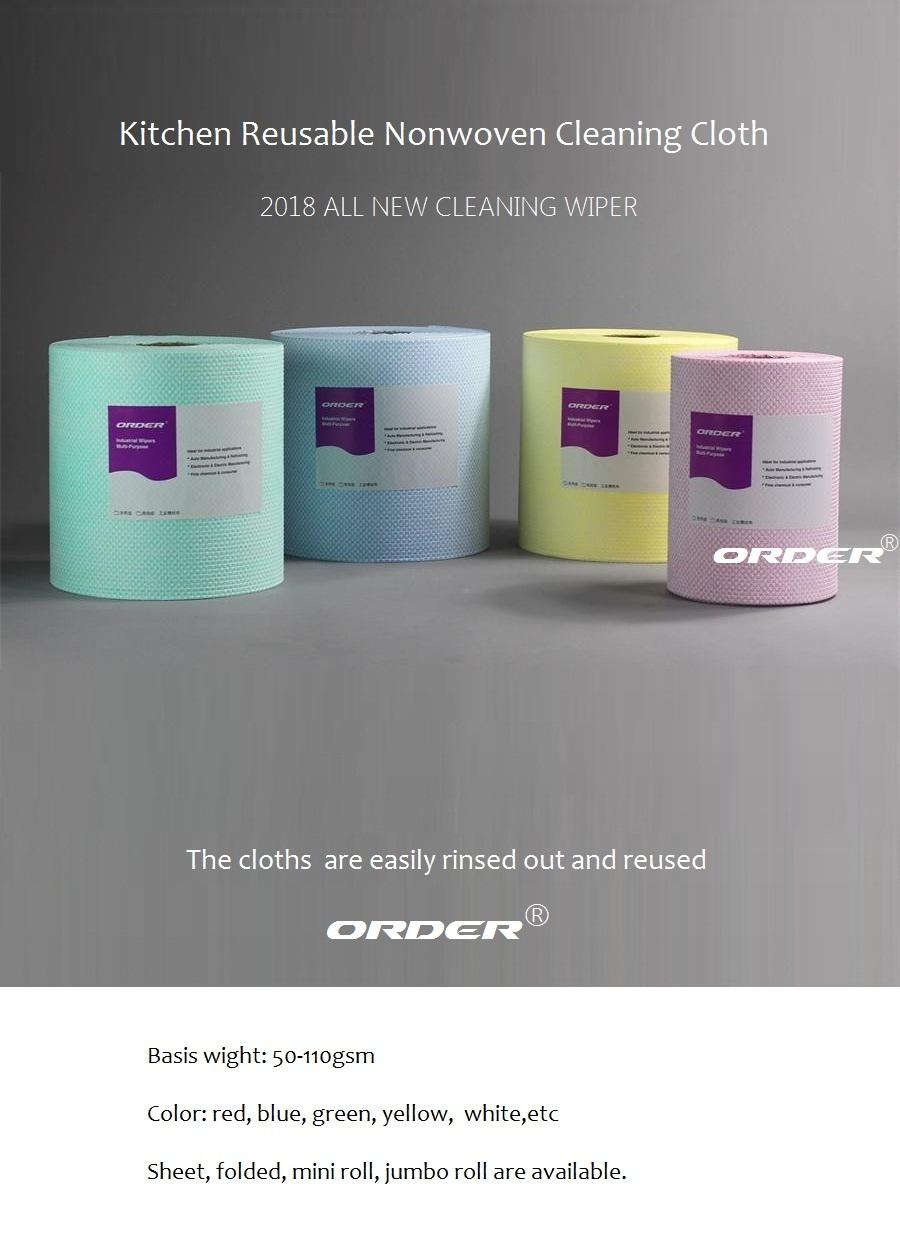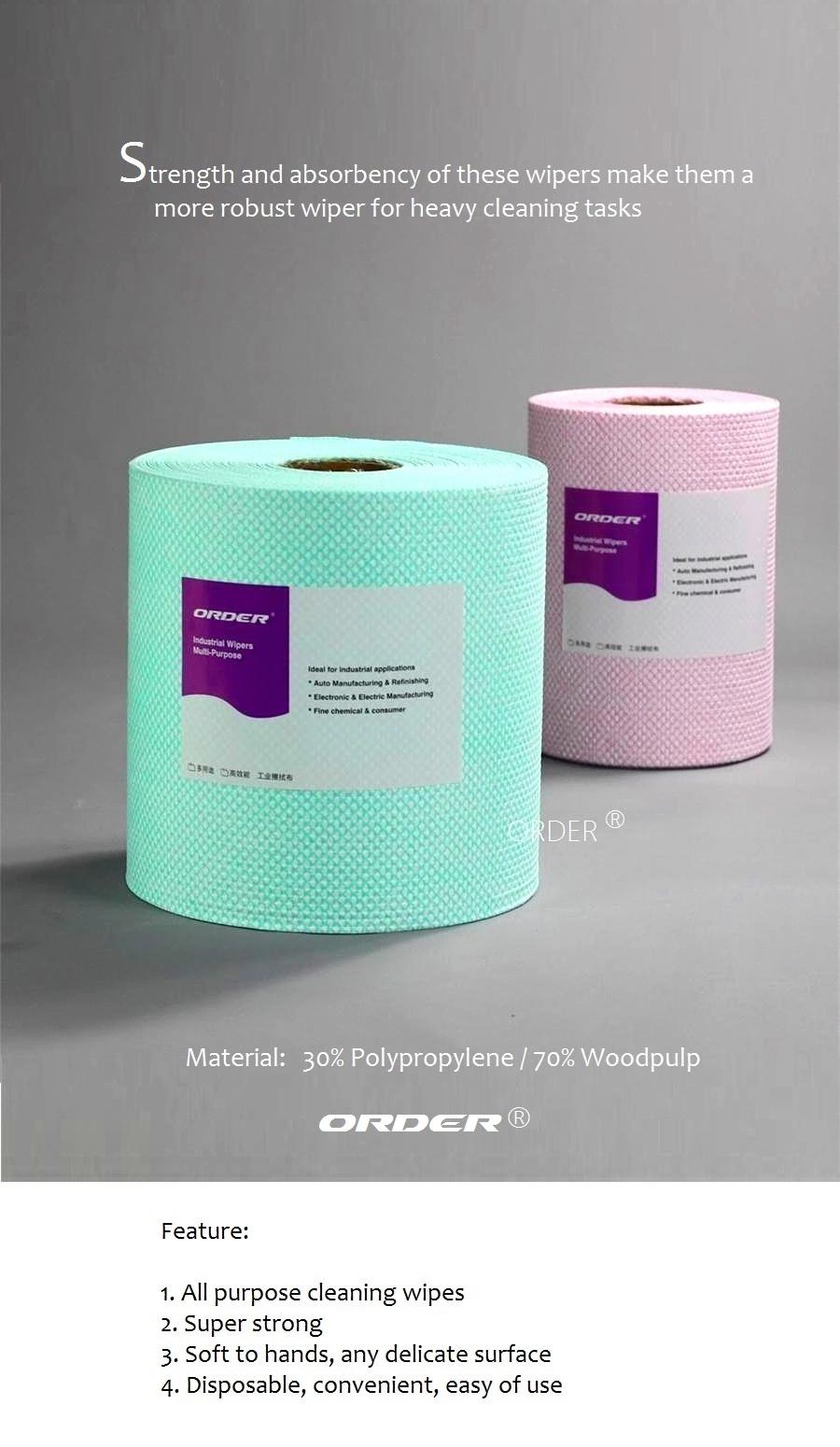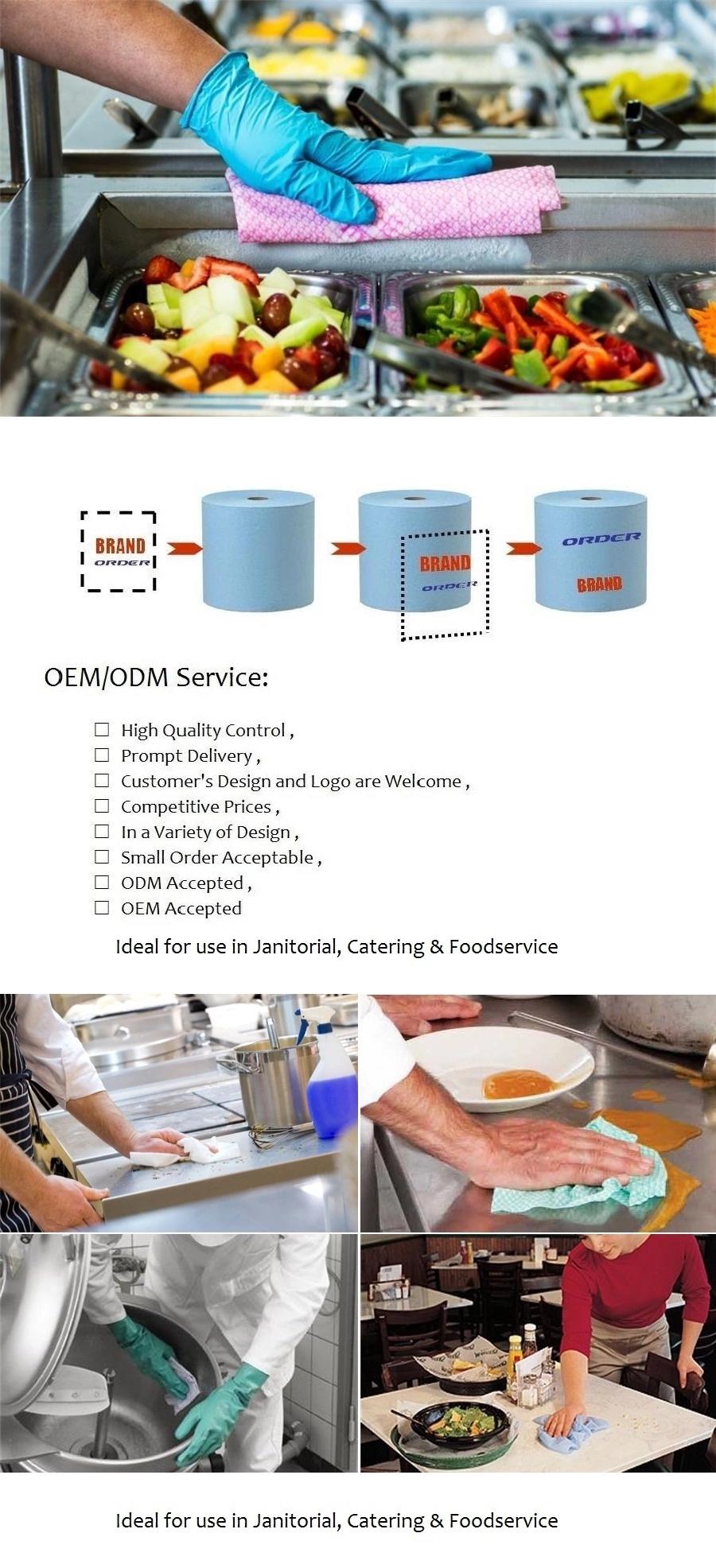 Description
ORDER  Spunlace technology gives PX-2530 Cloths extra strength and bulk for heavy-duty tasks; high-quality construction reduces waste
 Rreusable Spunlace Nonwoven Household WipesMaterial:    woodpulp and polypropyleneBasis wight: 50-110gsmColor: PinkSheet, folded, mini roll, jumbo roll are available.

 

Feature:

1. All purpose cleaning wipes

2. Super strong

3. Soft to hands, any delicate surface

4. Disposable, convenient, easy of use

 

Application:

1. Household cleaning, eg. kitchen, bathroom, table

2. Floor, glass, instruments and  furniture

3. Hotel, restaurant, hospital, etc.
Model
Format
Format
Size(cm)
Color
Sandard Package
Qty of Package
PX-3035
    
  Pop-Up  box
 20×20
 BlueWhiteGreen

Pink

Yellow

 

 150 wipes/box
 10 box / carton
  Breg  Box
 30×43
 200 wipes / box
 4 box / carton
   
  Jumbo Roll
 30×35
 500 wipes / Roll
4 roll / carton
   
  1/4 fold
 30×35
 100 wipes / box
 10 box / carton
  
  Flat Sheet
 30×30
100 wipes / bag
 20 bag / carton
Customized size is available
Specifications
furniture wiper,nonwoven wiper,colorful wipe,general purpose wiper,disposable cleaning cloth,multi-purpose wipes,auto wiper
Product description:
nonwoven wipe, nonwoven wiper, household wipe, household wiper, furniture wiper, disposable wiper, disposable cleaning cloth, colorful wipe, wavy-line wipe, spunlace wipe, hygiene wipes, absorbent wipes, polishing cloth, multi-purpose wipes, auto wiper, kitchen wipes, dish cloths, cleaning cloth, automotive wipes, general purpose wiper, medical wipes, washable nonwoven wipe, color-coded wipe, cleaning wipe
household wipe, nonwoven wipe, spunlace wipe, disposable cleaning cloth, kitchen wipe