ORDER® CLEXIA® Fiber Optic Cleaning Wipes
Specifications
Style :                   Perforated Roll wipes
Color :                  White
Dimensions :       10.5cm L x 5cm W or Customized
Sold as :               90 wipes per dispenser  ( "mini-tub") or Customized
Composition :     viscose / polyester  50 gsm or Customized
Customized size is available
We can process different sizes and packages according to customer 's requirements.
Superior Results fiber optic connector cleaning wipes
Fiber Optic Cleaning Wipes
Superior Results When Cleaning Bare Fiber
Optical-Grade Lint-Free Wipe, in mini-tub or Flat Wipe
Product Description
ORDER*CLEXIA™ 90 benchtop wipes are high quality, optical-grade, lint-free fiber optic wipes (made with cloth, not paper!) engineered for use on bare fiber before splicing, and also for cleaning fiber optic jumpers. They are exactly the right size and the right material to make "wet-dry" cleaning simple and cost-effective. Each tub contains 90 perforated pop-up 4″ x 2″ lint-free wipes.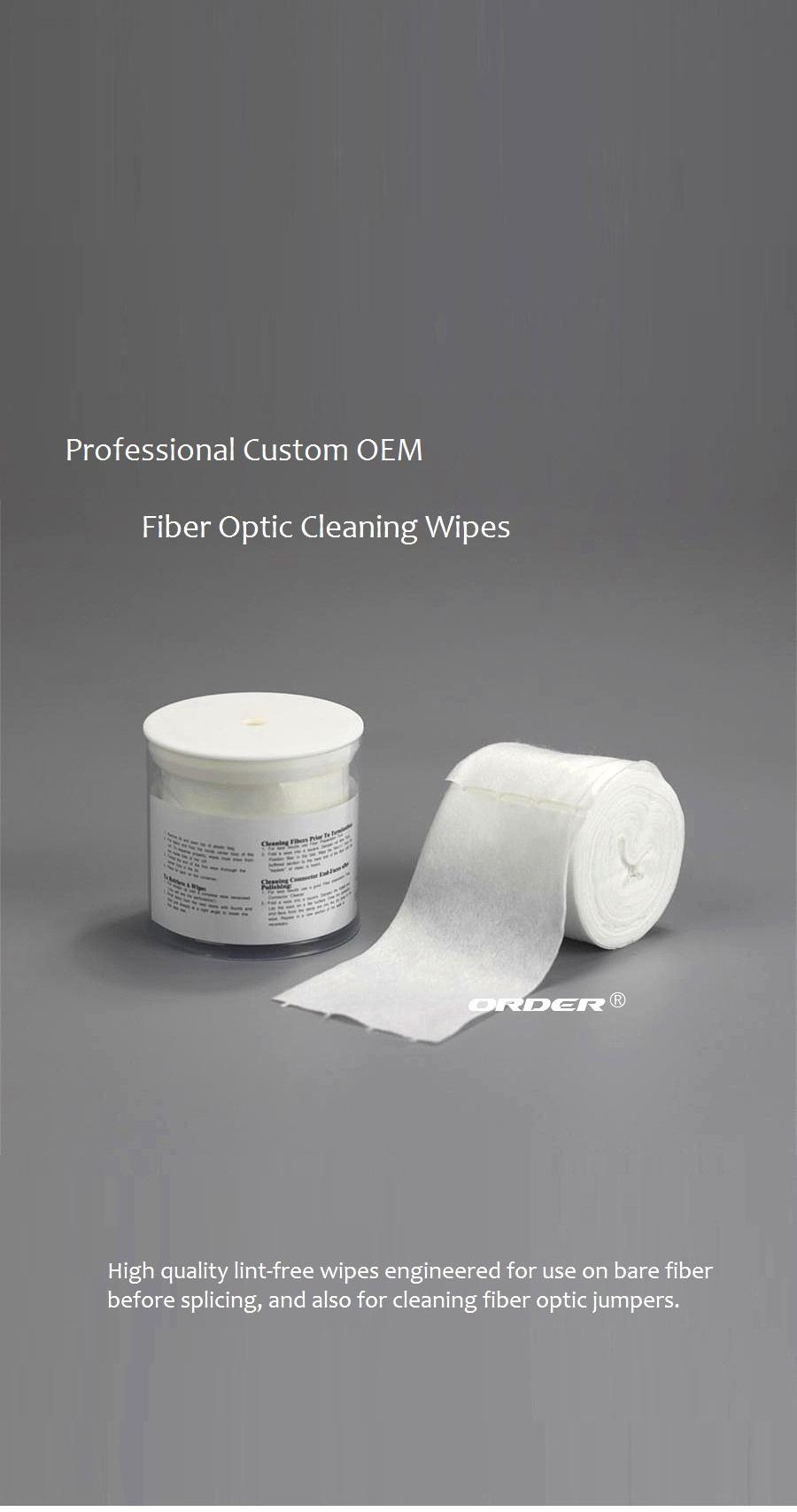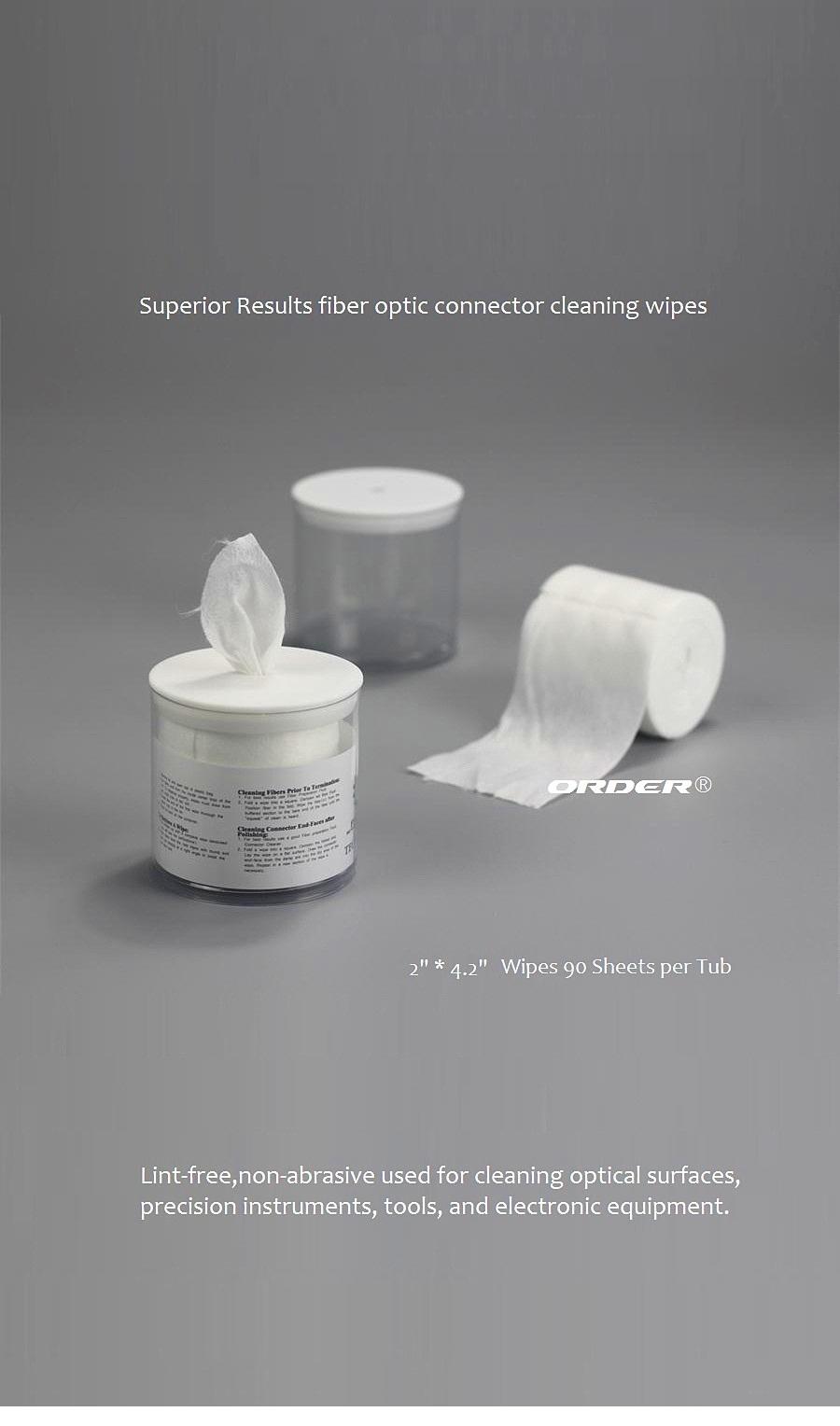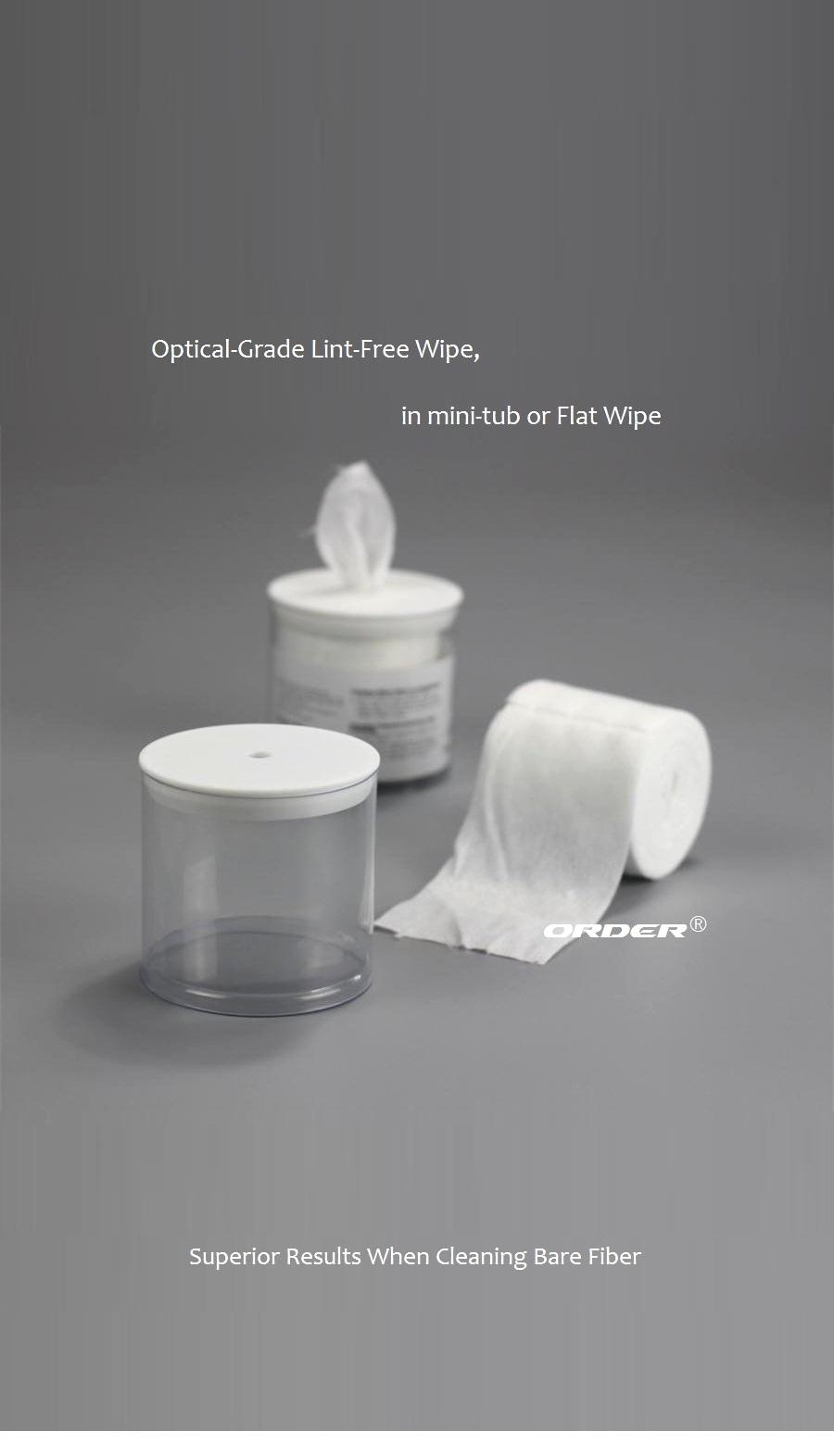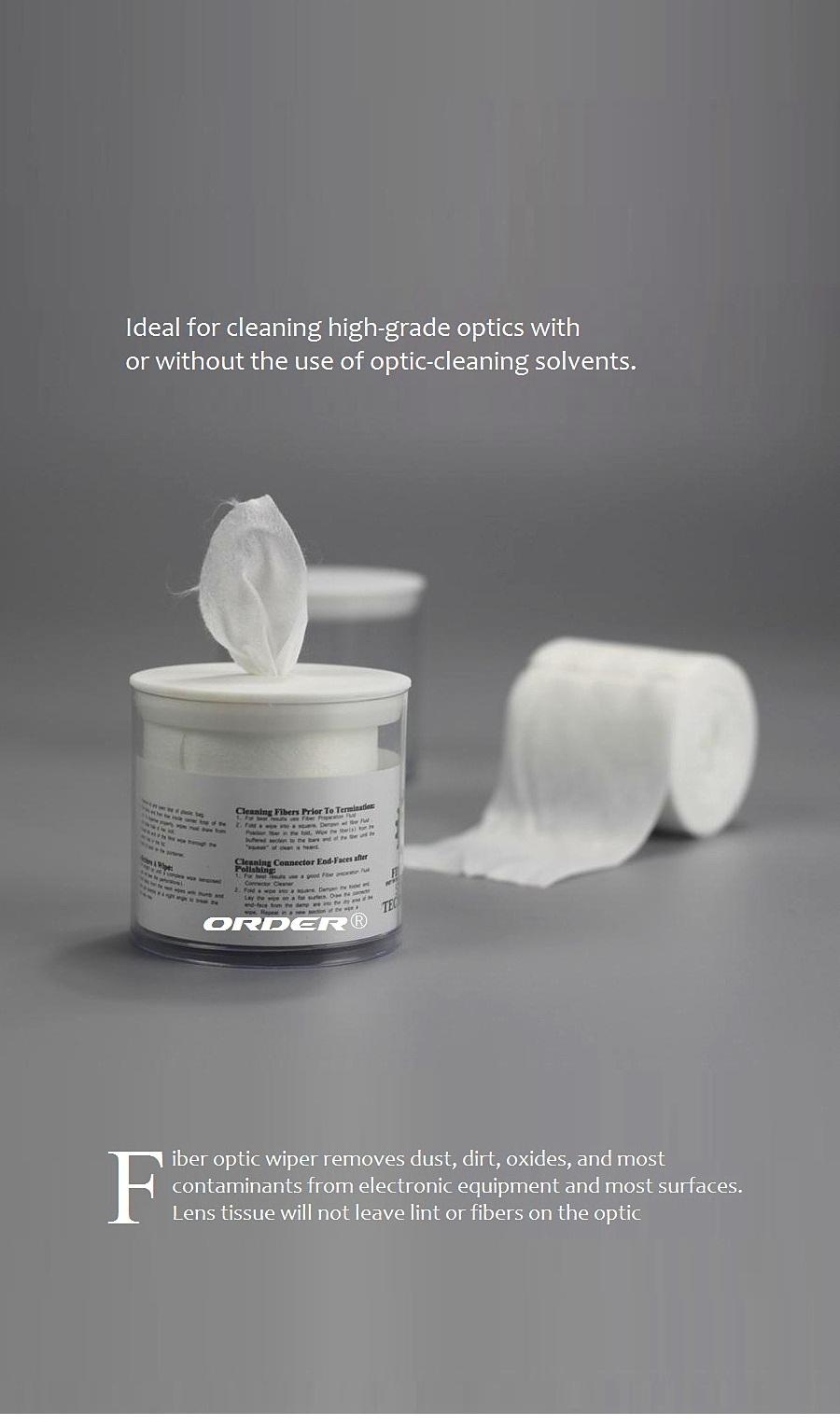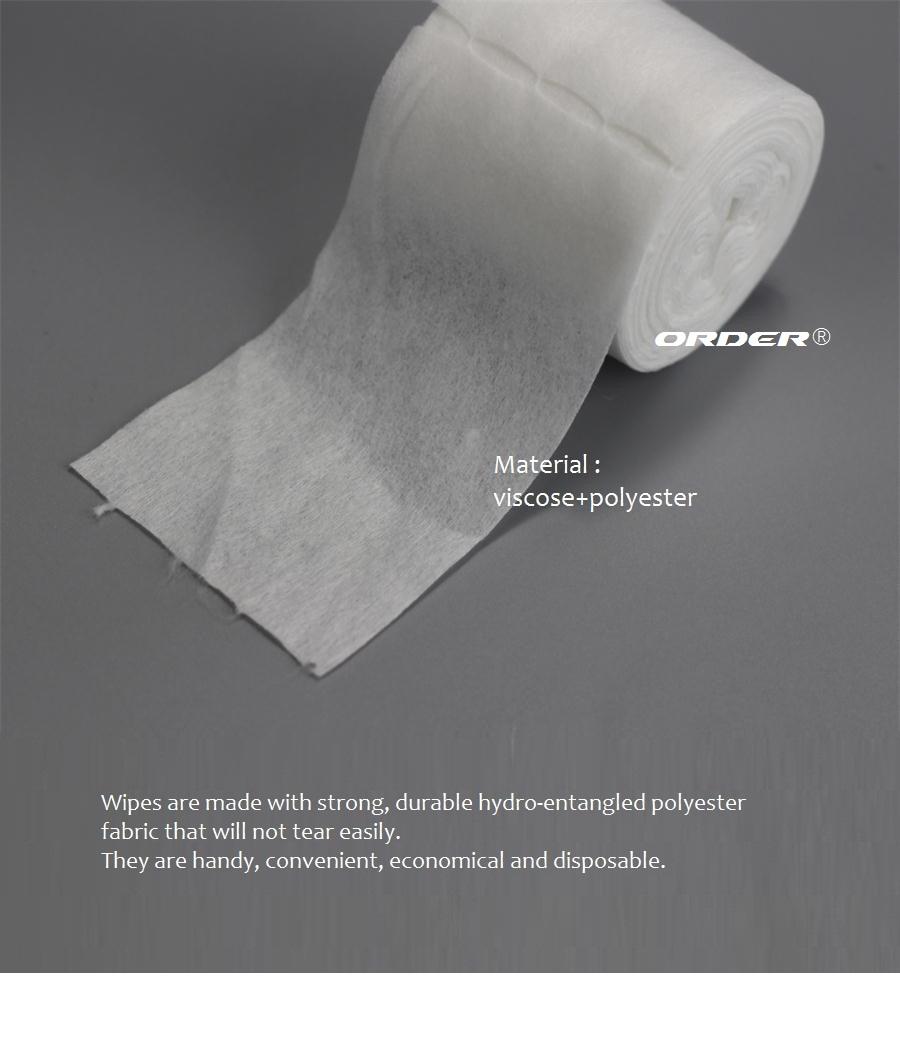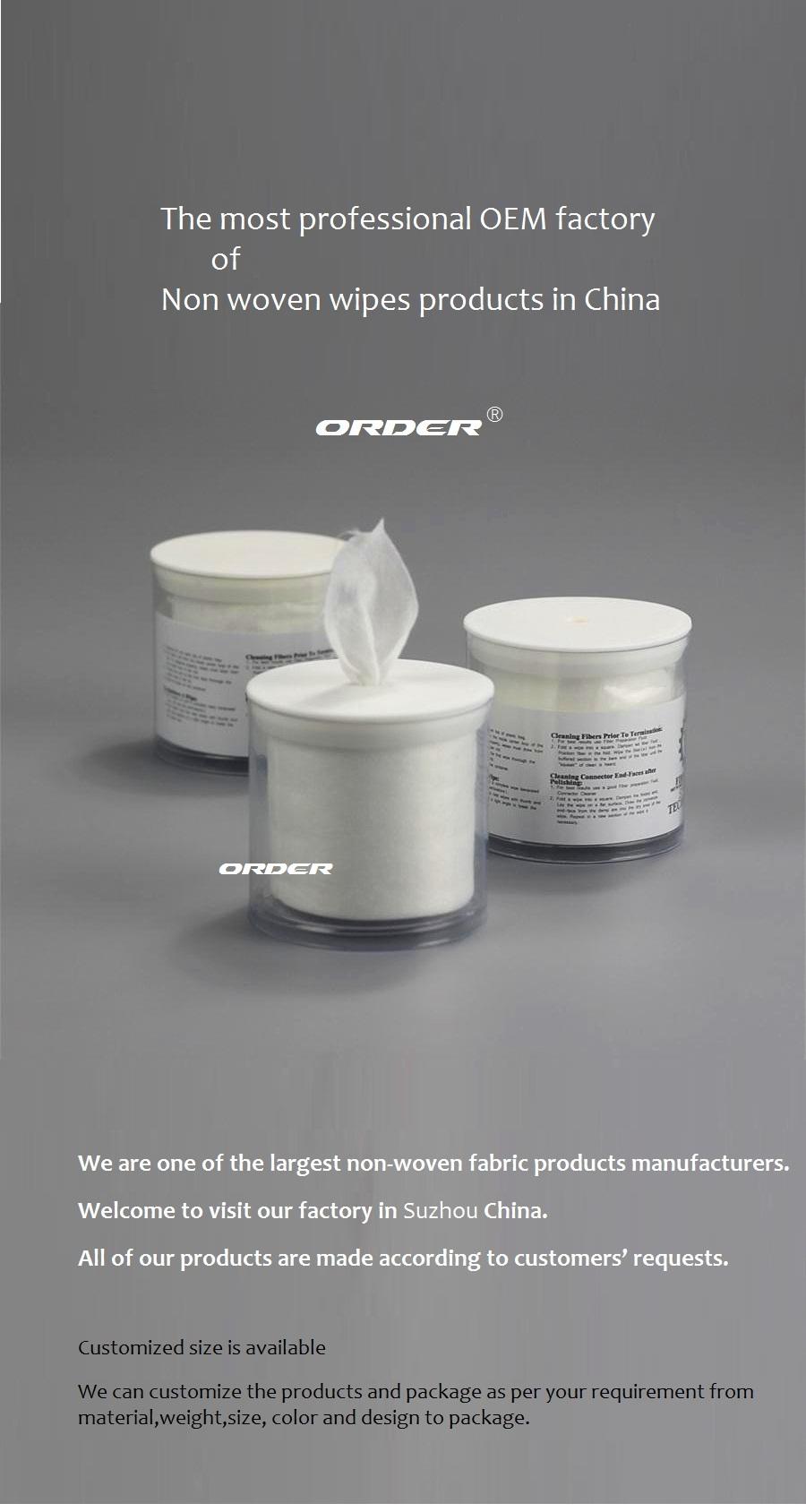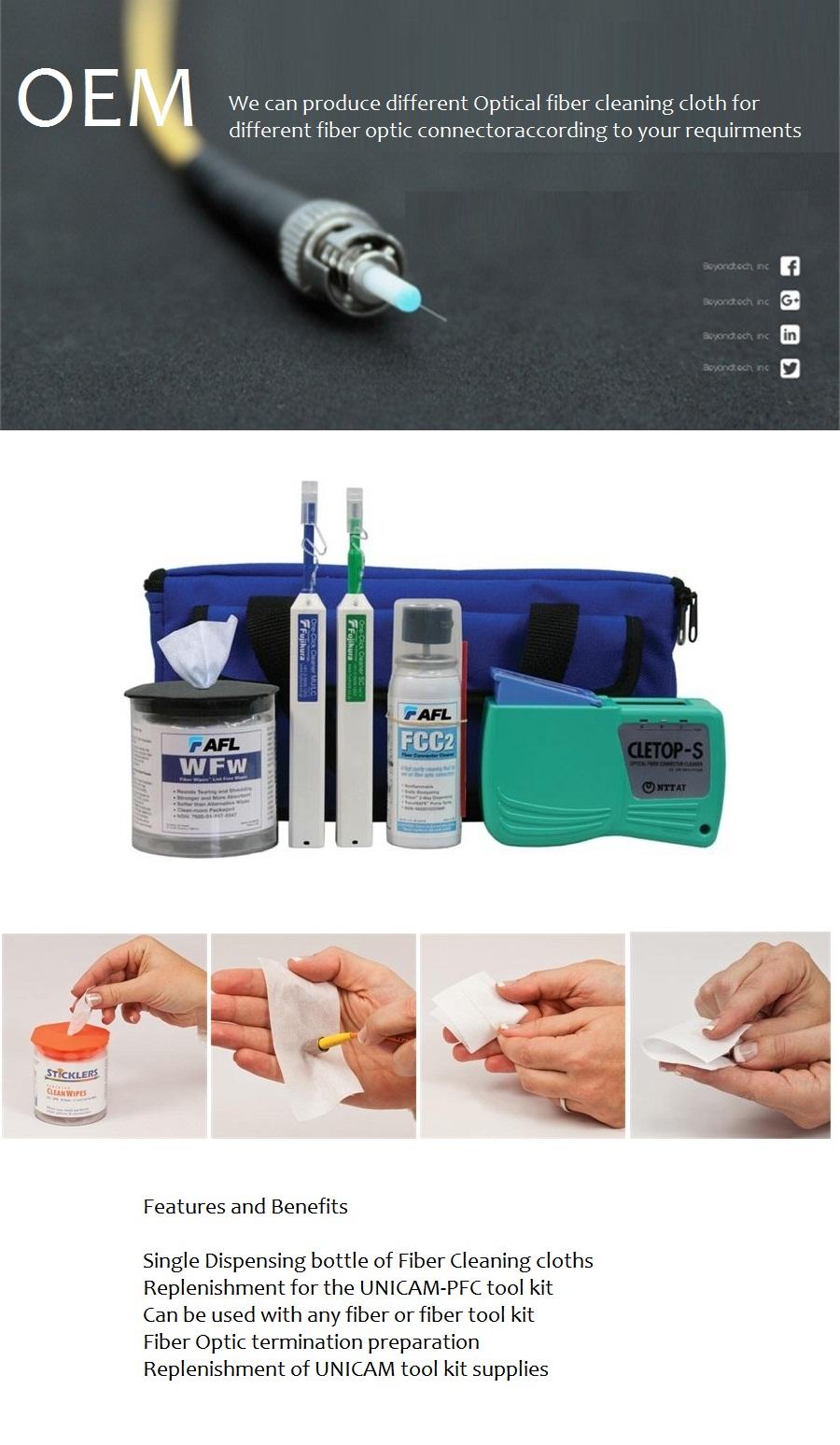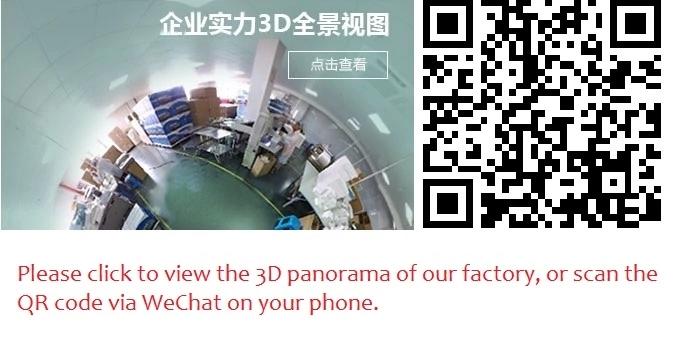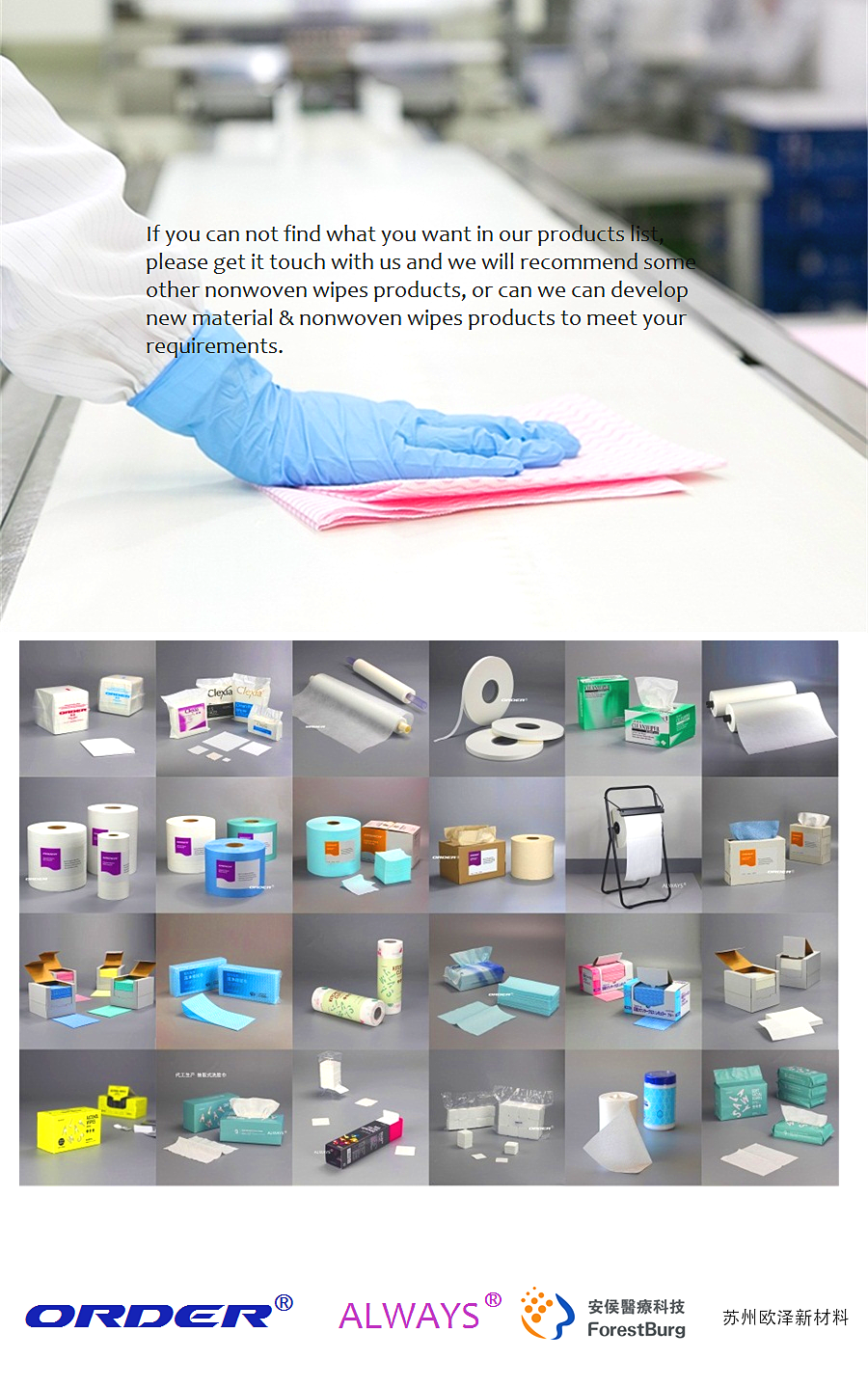 Applications
1."Makes ""Wet-Dry"" Cleaning of Fiber Optic Connectors Easy"
2.Far Stronger and Less Linting than Cellulose Wipes
3.Made Without Glues, Bleach or Cellulose which Can Contaminate End-Faces
4.Each wipe can clean up to six fiber optic connectors or one bare fiber
5.Lint-free,non-abrasive 5cmx10.5cm pad used for cleaning optical surfaces, precision instruments, tools, and electronic equipment.
Lens tissues are 2″ x 4.2″ (50mm x 105 mm) organic fiber sheets free from contaminants and adhesives, which makes them ideal for cleaning high-grade optics with or without the use of optic-cleaning solvents.
Lens tissue will not leave lint or fibers on the optic and can be used to wrap an optic before placing it in a storage container.
Product Features
Optical-Grade Fabric in Convenient "mini-tub"
Made Without Glues, Bleach or Cellulose
Makes "Wet-Dry" Cleaning of Fiber Optic Connectors Easy
Far Stronger and Less Linting than Cellulose Wipes
Superior Results When Cleaning Bare Fiber
Very Affordable on a Cost-Per-Cleaning Basis
Works best when used with CLEXIA™ Fiber Optic Splice & Connector Cleaner cleaning fluid
Canister of 90 lint-free cleaning wipes
Application:
Ideal for Cleaning:
Digital Printers & Print Heads
Tape Recorder Heads
Printed Circuit Boards
Connectors & Gold Fingers
Microwave & Telephone Circuitry
Computers , Photocopiers & Office Equipment
LCD Panels
Medical Equipment
Relays
Flux Cleaning & Removal
Optics & Fiber Optics , Fiber Optic Connectors
Phonograph Recorders , Vinyl LP's , Cd's , DVD's
Photographic Negatives & Transparencies
Glass
For samples or more information please contact us on 17712669618 or e-mail us  [email protected]
We are one of the largest non-woven fabric products manufacturers.
Welcome to visit our factory in China.
All of our products are made according to customers' requests. 
Why choose us?
Put the Quality as the first consideration;
Rich export experience for more than 16 years in manufacturing and selling wiping & cleaning products.
OEM & ODM, customized design/logo/brand and packaging are acceptable.
Advanced production equipments, strict quality testing and control system to make sure superior quality.
Competitive price: we are a professional wiping & cleaning products manufacturer in China, there is no middleman's profit, you can get the most reasonable price from us.
Good quality: We have ISO certification, good quality can be guaranteed, it will help you keep the market share well. 
Fast delivery time: we have our own factory with 15 production lines and professional manufacture ,which save your time to discuss with the trade company, we will try our best to meet your request.
 Any enquiry, freely contact us.
 Contact Us For Pricing